Lunch Service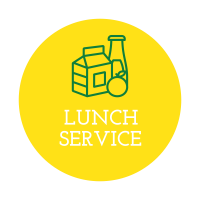 General Information
Lunch Service
On Monday's and Wednesday's lunch can be ordered by an external company, 'Lunch Orders'. Click the link to find out more about what is offered and how to access it from Lunch Service.
On Friday's, lunch can be ordered via the on-site service, run from the Tuckshop kitchen at the back of the Pavilion.
Check the latest school newsletter for the current menu and prices.