Donations/Fees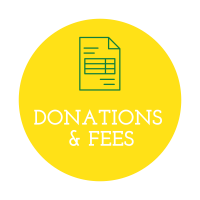 General Information
Donations / Fees
School Donation Fees are set for the upcoming year by the School Board of Trustees. As Te Kowhai School is a decile 10 school, we continue to request School Donations as we are not eligible for further Government support. School Donations are billed to the student account and remain in place for the year unless paid. They are a voluntary payment which is gratefully received. You will get a portion back when you file your annual tax return.
For 2021 they will be:
School Donation - 3 or more children $250
School Donation - 2 children $220 no
School Donation - 1 child $125
Any other compulsory or optional costs will be billed to the students accounts.
Statements will be emailed to the bill payer, paper copies will be sent home with the eldest child and at any time you are welcome to check via the finance page in the Hero app.