Things to Keep at Home!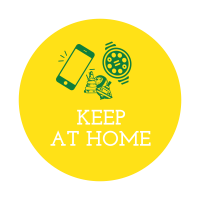 General Information
Things we'd prefer your kids to keep at home:
For health, safety and convenience reasons, we would like the following things kept at home.
- Students' own toys and games (unless requested to be at school as part of learning)
- Mobile phones and smart watches. (if you need need to communicate with your child before or after school via one of these devices, we ask that it is given to the class teacher or office to look after during the hours of 9:00 - 3:00.